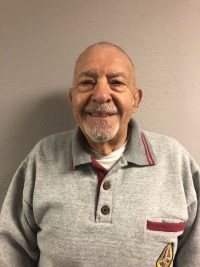 G. Victor Herro
George Victor Herro of West Bend passed away on Saturday November 7, 2020 at the age of 84 years surrounded by his loving family. He was born on January 14, 1936 in Oconomowoc, WI to George H. and Bedelia Herro. He founded and was still active at the family tax practice George H. Herro CPA SC since 1954. Victor is survived by his wife of 58 years Patricia (nee Meyers), son George (Nancy) Herro, daughters Roxane (Bill) Hess and Jennifer (Michael) Setterlun, grandchildren Jake and Joseph Setterlun, G. Victor II and Madeleine Herro, and his sister Jean Nelson. He was preceded in death by his parents, and brother Joseph Herro.
He grew up in Oconomowoc at a time when Chicagoland gangsters hung out when "the heat was on" back home. He said the kids knew which mansions around the lake were occupied by gangsters. Hidden from sight. Perfectly mowed lawns. Multiple garages. No cars. Some of them came into Victor's father's place, The Palace Café. Looking for adventure after college, he served for 18 months at Thule US Air Force Base in Greenland instructing servicemen about BEMUS, the Ballistic Missile Early Warning System. When he came back, he married Pat, a nurse, with whom he had had one date and many letters back and forth from Greenland. As their children grew, Victor was very involved with the Boy Scouts and his church. Over the years, he served on many boards in the community and taught tax classes. He enjoyed golfing and was a sharp poker player.
Victor loved his God, family, work and clients. The family business was built on and continues to flourish with the importance of integrity and a strong work ethic in mind. He was happiest when he was surrounded by his family.
A Celebration of Life will take place in 2021.
The family would like to extend a special thanks and sincere appreciation to the medical team at Froedtert West Bend Hospital for their exceptional loving care. Memorials are appreciated to the Froedtert West Bend Hospital Foundation (FWBH) 3200 W Pleasant Valley Rd. West Bend, WI 53095.